Yesterday was the eleventh Sunday in our sermon series God's Story, Our Story. Pastor Brian Keepers preached from 2 Samuel 5:1-10, sharing with us the story of the David and the way he chose to grow and mature through change.
Worship: You can view the sermon and Sunday morning worship by clicking HERE.
Bulletin: Find a link to the bulletin HERE.
Announcements
New Fall Worship Times: On Sunday, August 18 we switch over to three Sunday morning worship services. Services begin at 8:10, 9:30, and 10:50.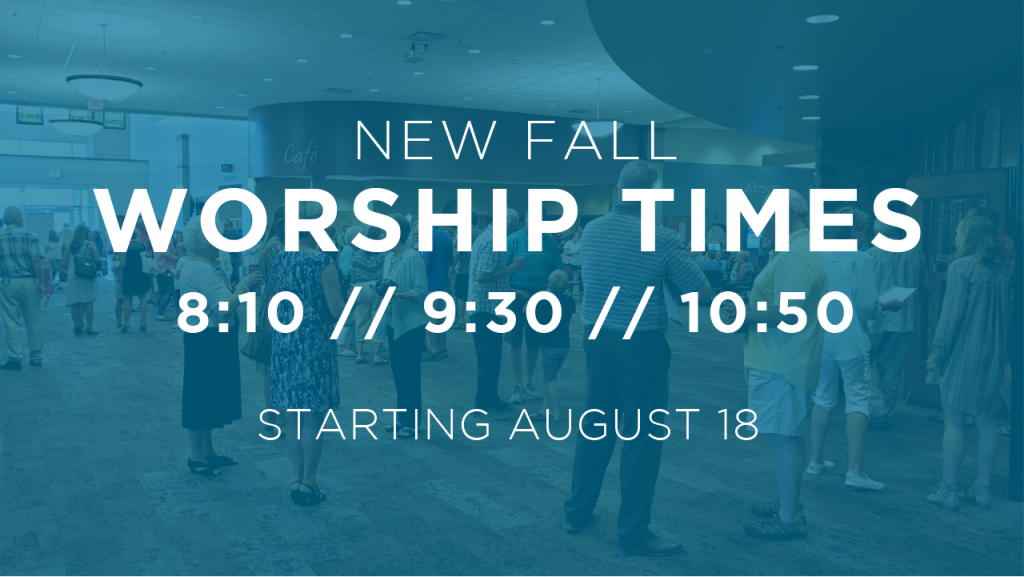 Children's Ministry Volunteers: Do you love Jesus? Do you like children? We have a place for you! Trinity is a growing church with a lot of children. We are looking for volunteers to teach, lead, pray with, and love on our children while having fun and learning about Jesus. If you'd like to get connected with our Children's Ministry or you have any questions, please email Kristin Brouwer at kristinbrouwer15@gmail.com.   
Host Families Needed: We are looking for individuals and families to invest in freshmen students as they navigate college life in a new community that's far from home. This could be as simple as inviting your student out for coffee once a month or inviting them over for supper every week. You are welcome to engage in a way that works best for you and your student. If you are interested in getting connected with a Northwestern Futures / Bridge Scholar (a student from historically underrepresented populations), please contact Julie Andersen (juliekandersen87@gmail.com) or Tanya Vaas (tanya.vaas@nwciowa.edu). 
Men's Wilderness Excursion: Men, be sure to block off September 19≠22 to head up to beautiful Grand Marais, Minnesota and Camp Mink for a time of refreshment and adventure. We are offering 3 different opportunities this year:
Canoe Trip – A paddle and portage experience with a guide and planned itinerary.
Biking Trip – A mountain biking experience on trails in the region.
In Camp – An opportunity to serve at Camp Mink with our ministry partner Coldwater. Times of rest, fishing, and hiking are a part of this.
To reserve your spot on the trip, please sign up here.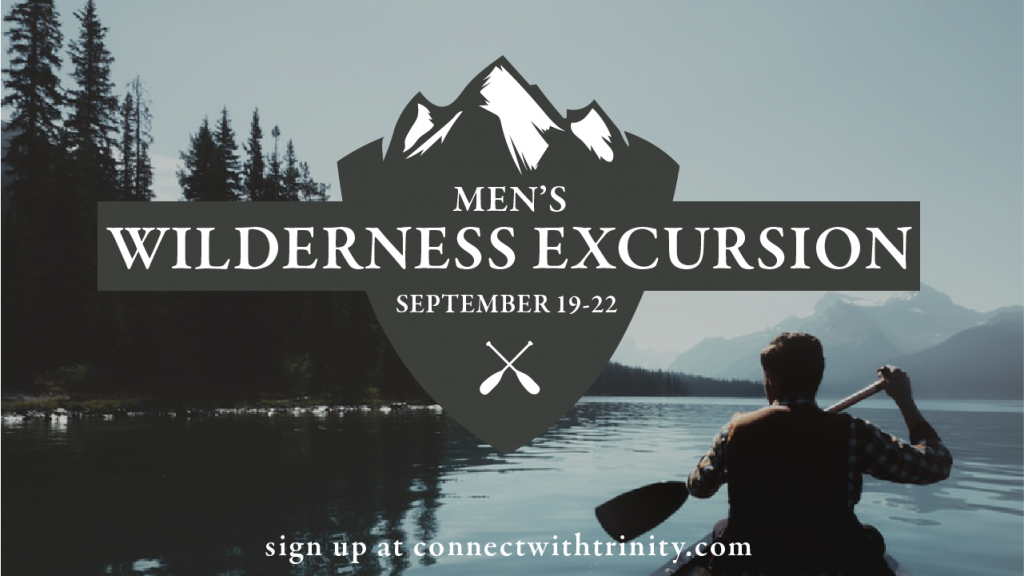 Lost & Found / Kitchen Dishes: The lost and found bins at Trinity are overflowing! We have all sorts of kids clothes, Bibles, coffee mugs, water bottles, hats, etc. The lost and found bins are located in our main office, just past the front desk. There are also several unclaimed dishes in the kitchen. We encourage you to stop in and see if something is yours. Everything that's left on August 26 will be donated.