Yesterday was the second Sunday in our sermon series God's Story, Our Story. Kristin Brouwer preached from Hebrews 11:8-19, looking at the faith of Abraham.
Worship: You can view the sermon and Sunday morning worship by clicking HERE.
Bulletin: Find a link to the bulletin HERE.
Announcements
The Good & Beautiful God: Sundays at 10:30am in Adult Rooms 3&4. "The Good and Beautiful God: Falling in Love with the God Jesus Knows". This transformative class will help you discover the narratives that Jesus lived by – to know the Lord he knew and the kingdom he proclaimed – and to practice spiritual exercises that will help you grow in the knowledge of our good and beautiful God. This class will be offered through August 4.
BBQ & Bags (Men's Ministry Event): Guys, join us for a BBQ on Thursday, June 27 at 6pm! Bring your own meat to grill and something else to share. The Men's Team will cover the rest of the meal. We'll meet in Trinity's outdoor shelter house. After eating, stick around for a cornhole tournament. Be sure to invite other men to join us.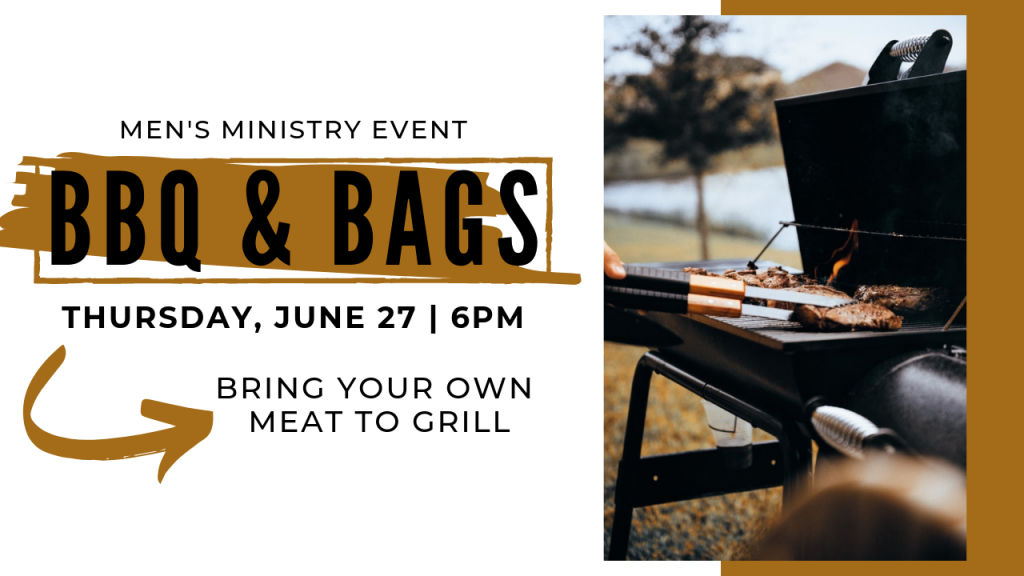 Mission Trip Bake Sale – Thank you: Thank you to everyone who stopped by the bake sale last Sunday and supported our high school students financially. Your generosity continues to amaze us. Please continue to pray as the students prepare for their mission trip to Mescalero, New Mexico this July. 
Habitat for Humanity Home: Miguel and Maria Vazquez and their children (who typically attend Trinity's 2nd service) are the recipients of the new Habitat for Humanity home that will be built in Orange City this summer. Help us bless the Vazquez family! They are in need of 250 service hours from the community. If you (or a group) are willing to give a few hours of your time to help with work projects for the home, please sign up at the Welcome Center, or email trinityoc@gmail.com. After signing up, Miguel or Maria will reach out to you about finding a time that works in your schedule. You can also sign up to provide snacks and water. Additionally, there is still time to sponsor a $50 stud for the home; sign up for a stud by emailing kfranje@siouxlandhabitat.org. Please also prayerfully lift up the family and all those who will be working on the home in the coming months.
Women's Walking Group: We meet in the church parking lot at 5:45am on Tuesday and Thursday mornings to walk around the golf course together. We only cancel if it's raining.
100 Years of Trinity
Trinity's 100th Anniversary: Save the date for a celebration on Sunday, July 14 as we recognize and celebrate all that God has done at Trinity in the last 100 years!
Trinity Story Wall: In celebration of Trinity's 100th anniversary this summer, we are going to collect & share stories from the last 100 years of Trinity. We're doing this through the Trinity Story Wall (located outside the sanctuary). We encourage you to share your stories and memories of how God has been at work through Trinity. It could be a memory of something as simple as green carpet. It might be an experience you had or a way in which your faith was formed. We invite you to visit the story wall, take a slip of paper, write your memories, and pin them on the wall for others to see. If you are unable to visit Trinity and pin your story or memory on the wall, please email trinityoc@gmail.com with your story and we'll pin it for you. We all have a story to share. What's yours?