On Sunday we began a new sermon series on Paul's letter to the Philippians. Pastor Brian Keepers (Orange City campus) and Pastor Kurt Bush (Hospers campus) preached from Philippians 1:1-11, exploring with us the beginning of Paul's letter, where we see that one key to experiencing joy is learning to practice gratitude and to give thanks to God at all times.
Worship: You can view Orange City's sermon and Sunday morning worship HERE.
Bulletin: View the Orange City bulletin HERE. View the Hospers bulletin HERE.
This Week at Trinity
Hospers Campus – Wednesday Night Meal: We are serving roast beef and pork loin sandwiches, baked beans, cheese curls, and dessert at our community meal on January 29. Join us every Wednesday night at 6pm in the fellowship hall.
Announcements
Trinity Centennial Book: We have created a centennial book to commemorate Trinity's 100th year of ministry. The book includes a recap of 2019 and ministry highlights and history from the last 100 years. We hope to order the books in February. You can order a copy of the book online or at the Welcome Center. Each book costs $8.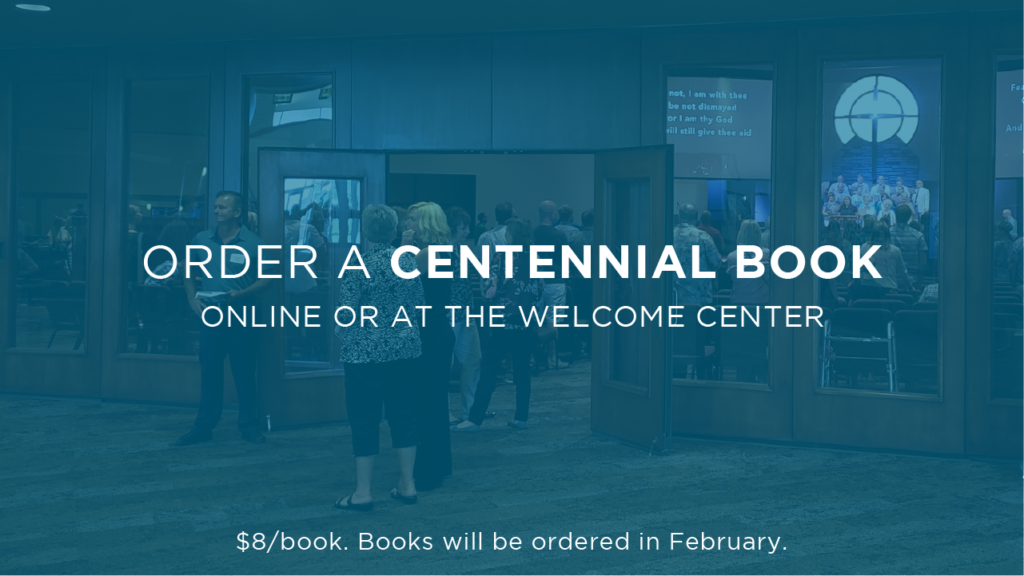 Orange City Campus – Chili Cook-Off : Calling all cooks! Time to test your skills and bless others with a chili cook-off at our February 5 Wednesday Night Meal. Participants will be asked to bring a large pot of chili to share. Chili categories include hot, mild, and unique. A winner will be selected from each category. If you have questions please contact Sarah Weber (sarahealmweber@gmail.com).  Sign up online or at the Welcome Center.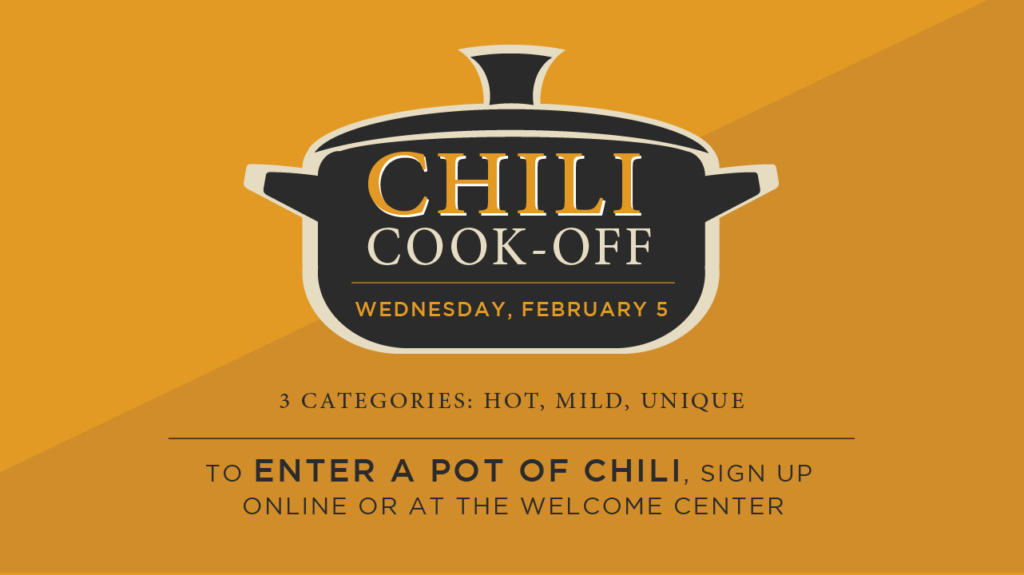 Wheelchair Ministry (Hope Haven): Trinity is partnering with Hope Haven International to help build the padded parts of wheelchairs they send to children and adults in need all over the world. Sign up online for more information or to serve with this ministry in the coming year.
Men's Summit Retreat: Join us for a weekend retreat at Lake Benton, MN February 21-23. Tom Henderson will lead us in what it means to live a life of obedience as we follow Christ. We hope you will join us for this time of rest and renewal with other men from Trinity. Register online by February 12.