On Sunday, Pastor Brian Keepers preached from Matthew 6:24-34, exploring with us how living in God's abundance helps us move toward a life of freedom.
Worship: You can view the sermon and Sunday morning worship by clicking HERE.
Bulletin: Find a link to the bulletin HERE.
This Week at Trinity
Wednesday Night Meal: Join us this Wednesday (Nov 6) from 5:30 to 6:30pm for our next Wednesday Night Meal. We're serving smoked pork sandwiches, cheesy potatoes (baked potatoes available for those with food intolerances), green beans, apple slices, and cookies. There is a suggested donation of $2 per person. We are looking for volunteers to help serve and clean up after the meal. If you'd be willing to help serve or clean up, please sign up online.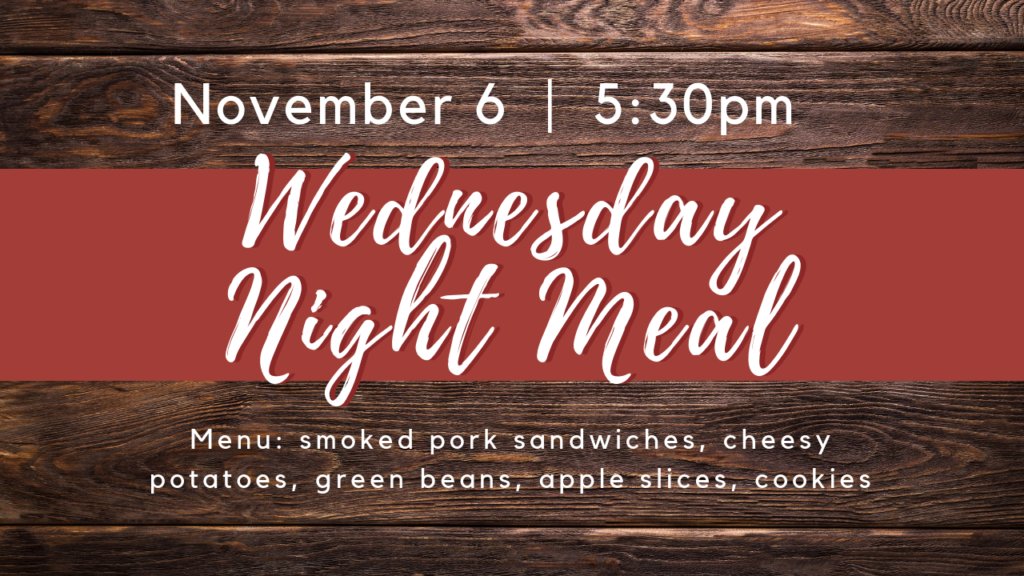 Abundance Series Discussion: Further engage the sermon through discussion on Sunday at 9:30am in Adult Rooms 3&4. Discussions will be held every Sunday through November 24.
Trinity Brunch: New people step through the doors of Trinity every week. We celebrate the many people that God is bringing to the church, but we know that sometimes it can be hard to get plugged in. The Trinity Brunch is an opportunity for those who have been coming more recently to Trinity to meet some staff and other leaders as well as get connected with others who are new to Trinity. We hope you will join us Sunday, November 10 at 10:50 in the fellowship hall.
Announcements
Financial Peace Simulcast: Tired of worrying about money? Join us at Trinity on Nov. 20 from 5:30-8:30pm for a FREE livestream of Financial Peace Live. You'll learn about budgeting, saving for emergencies, and making a plan for the future. Visit fpu.com/1103207 to sign up.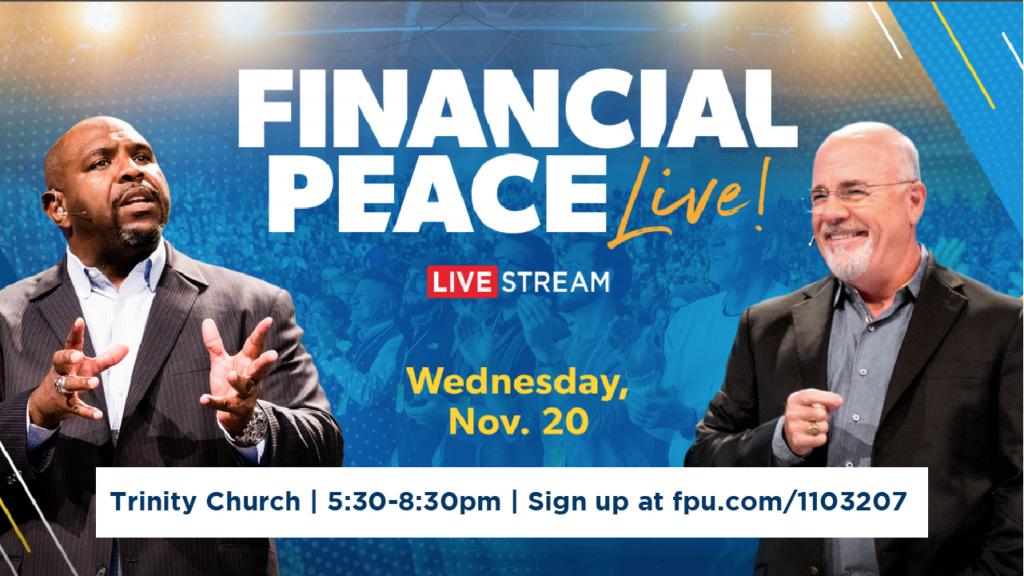 Thanksgiving Day Turkey Trot: Registration is open for the 2019 Orange City Turkey Trot 5k run/walk. The 2019 beneficiaries are My Choice and Trinity Youth Missions. To register, visit orangecityturkeytrot.com.