Sunday morning marked the first Sunday of the Advent season. Worship was cancelled due to winter weather, but a live-streamed service was offered online at 9:30.
We started a new sermon series on Sunday: Looking Back, Longing Forward.
What is it that we long for?  Is our deepest desire to go back to the past, to relive better times or recapture the joys of earlier days?  Advent is a season about longing, but not for a return to the past.  We look back to the past, but we long forward into what God is doing now and will do in the future.
On Sunday, Pastor Brian Keepers explored with us, through the Old Testament book of Ezra, how we can respond to change in our lives.  Even when change is a good thing, it still carries with it a sense of loss. The key to moving forward into God's hopeful future is to learn to lament our losses and to trust that even when change comes, God's presence and promises are unchanging.
Worship: You can view the sermon and Sunday morning worship by clicking HERE.
Bulletin: Find a link to the bulletin HERE.
Announcements & Upcoming Events
For additional announcements and prayer requests, please look at our bulletin (link above).
This Week
Cookies for College Students: We are in need of 26 people to bake 3 dozen cookies for our college student goodie bags. Sign up HERE. Please package them in sets of 3 and drop off in Adult Rooms 3&4 by Wednesday, Dec. 5 by 7pm.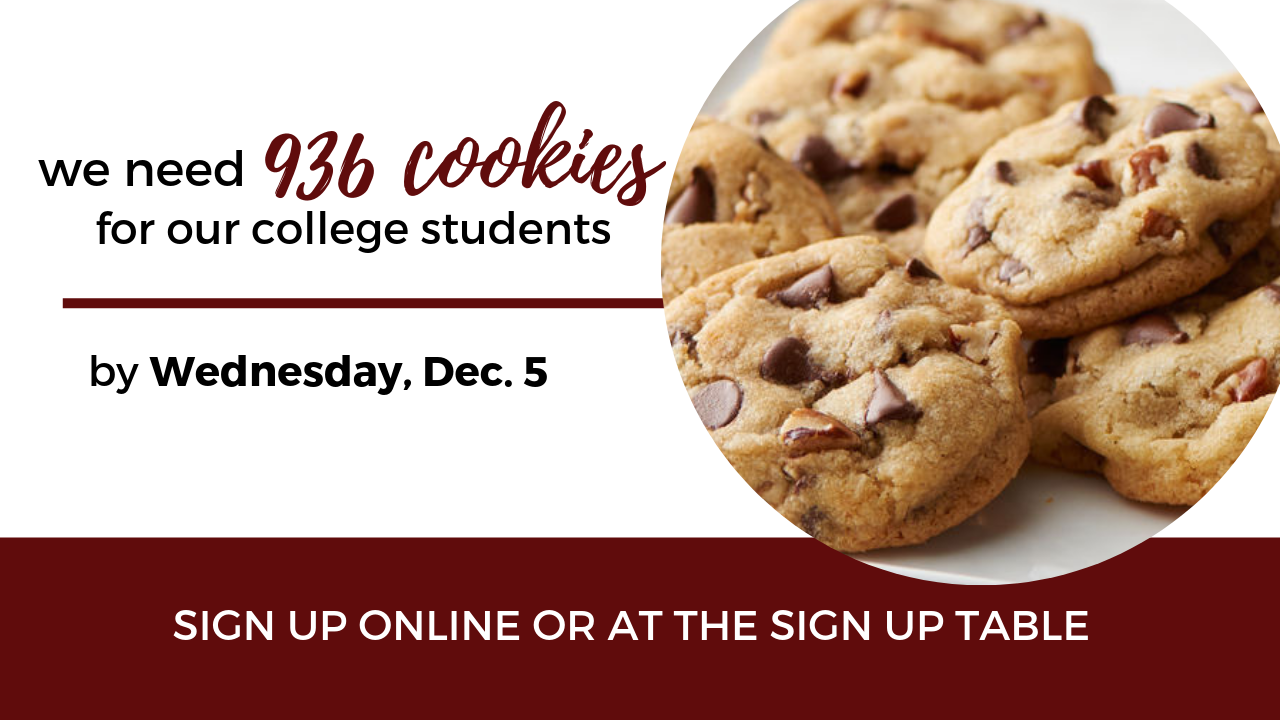 Wednesday Night Meal: Join us in the fellowship hall THIS WEDNESDAY from 5:45 to 6:30pm for ham, cheesy potatoes, green beans, rolls, and a dessert cobbler/bread pudding. There is a suggested donation of $2 per person.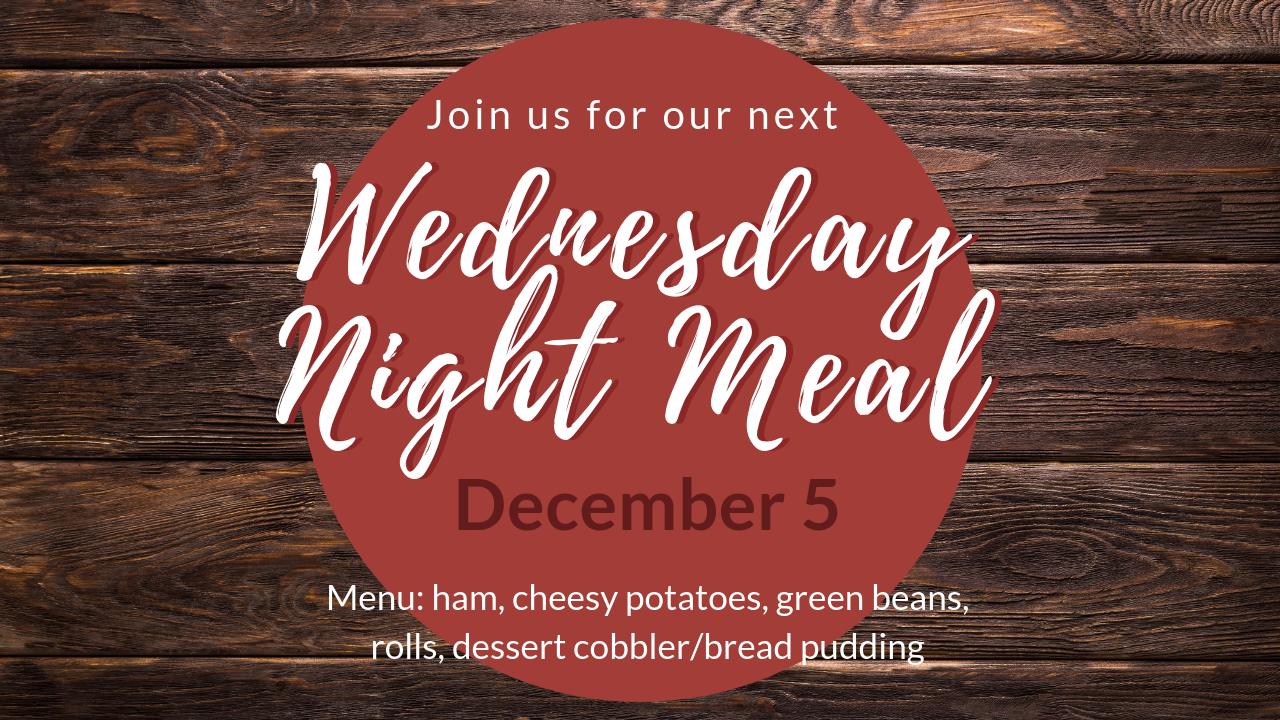 CenterPoint Worship: Join us THIS WEDNESDAY at First Reformed Church in Sioux Center for a time of prayer and worship with people across the Northwest Iowa region. All are welcome. Worship begins at 8pm.
Membership Class: Those interested in becoming a member of Trinity are invited to join us Saturday morning, Dec. 8, to meet with some of Trinity's leaders, hear about Trinity's story, and to ask questions about the church.  If you are interested in attending, contact Andy Keller at keller.andy.w@gmail.com.
Churchwide Christmas Caroling: Join us as we bless the members of our church who are in care facilities or are homebound with Christmas caroling on Sunday, Dec. 9. We'll plan to meet at Trinity at 3:45 before dispersing. Bring along a plate of Christmas goodies to share so that after caroling, we can enjoy the goodies and fellowship at Trinity. We encourage you to sign up with your life group. Sign up HERE.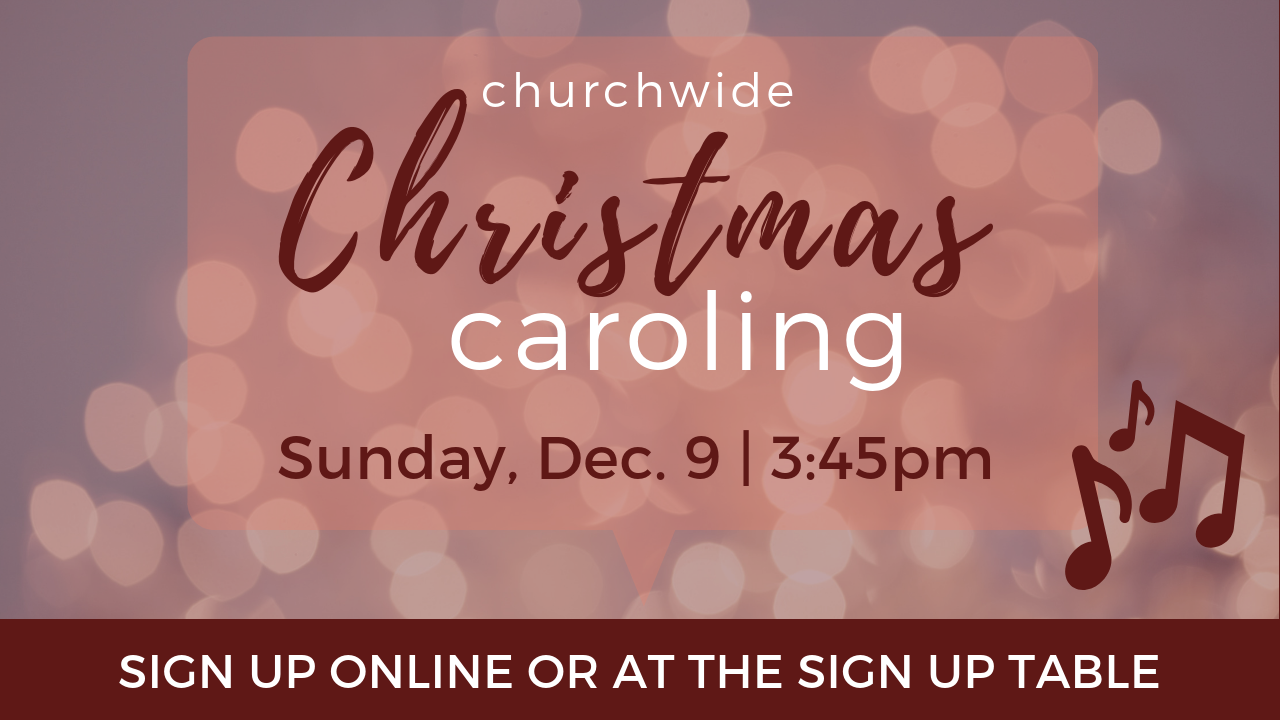 Next Week
Christmas Talent Share: Join us on Sunday, Dec. 16 at 4pm as we celebrate the Christmas season by creating space for our younger ones to use their talents to share the story of Christmas. Parents, if you have a child 5th grade or younger who would like to memorize scripture, play an instrument, perform a dance, sing, or whatever talent they have, please email Kristin Brouwer at kristinbrouwer15@gmail.com.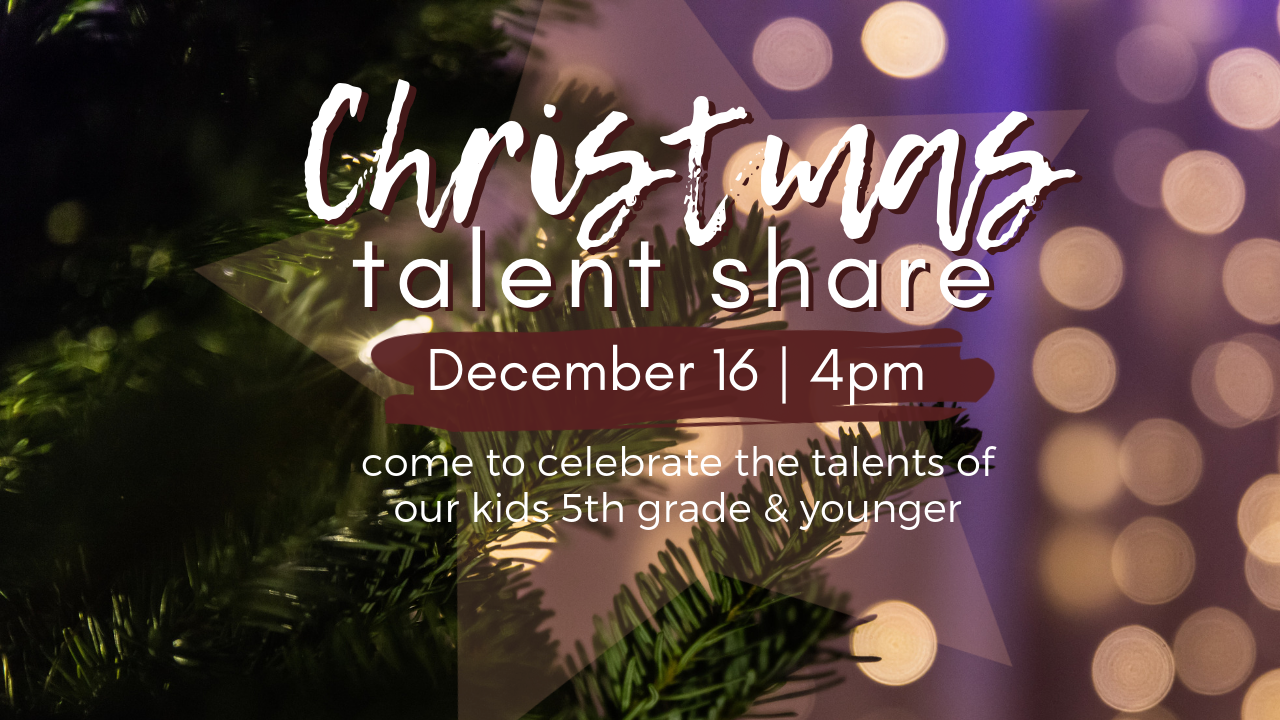 January
Dog Sled Race Service Opportunity: Our Men's Ministry has an opportunity again this year to partner with one of our ministry partners, Coldwater Foundation, at the Gunflint Mail Run Dog Sled Race in Grand Marais, MN. The race is a community event at beautiful Mink Lake Wilderness Camp. After the race, men on the trip will share in fireside fellowship and have the opportunity to snow shoe, cross country ski, or ice fish. Our weekend trip will run from Jan. 4-6, leaving at 6am on Friday and arriving home by 9pm on Sunday. Cost to attend is $75. To register, click HERE. Registration closes on Dec. 23.