Yesterday was the fourth Sunday in our sermon series The Upside Down Kingdom. 
Pastor Brian Keepers preached from Matthew 5:27-30, focusing on Jesus' teaching about the desires of the heart.
Worship: You can view the sermon and Sunday morning worship by clicking HERE.
Bulletin: Find a link to the bulletin HERE.
Over the course of this sermon series, we encourage you to join us in a Bible reading plan through the book of Matthew. Pick up a bookmark that lists the daily readings at our Welcome Center, or view a digital copy on our blog.
We are also encouraging a Kingdom Practice every week of this series. Below you'll find the Kingdom Practice for the week: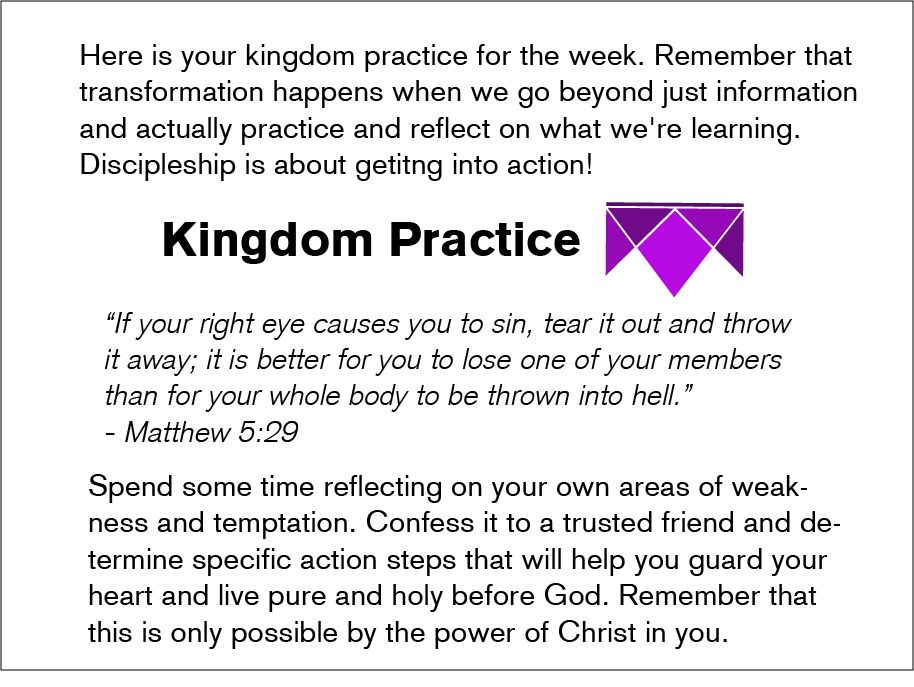 3:20 Prayer
Ephesians 3:20 begins, "Now to him who is able to do immeasurably more than all we ask or imagine…"  We are asking you to join us in prayer as we consider enfolding with First Reformed Church of Hospers. Would you please set your alarm for 3:20pm and when your alarm goes off spend one minute asking God to do more than we can ask or imagine in regards to reaching this region with the gospel.  Let's be in prayer together even as we continue to discern together where God is leading.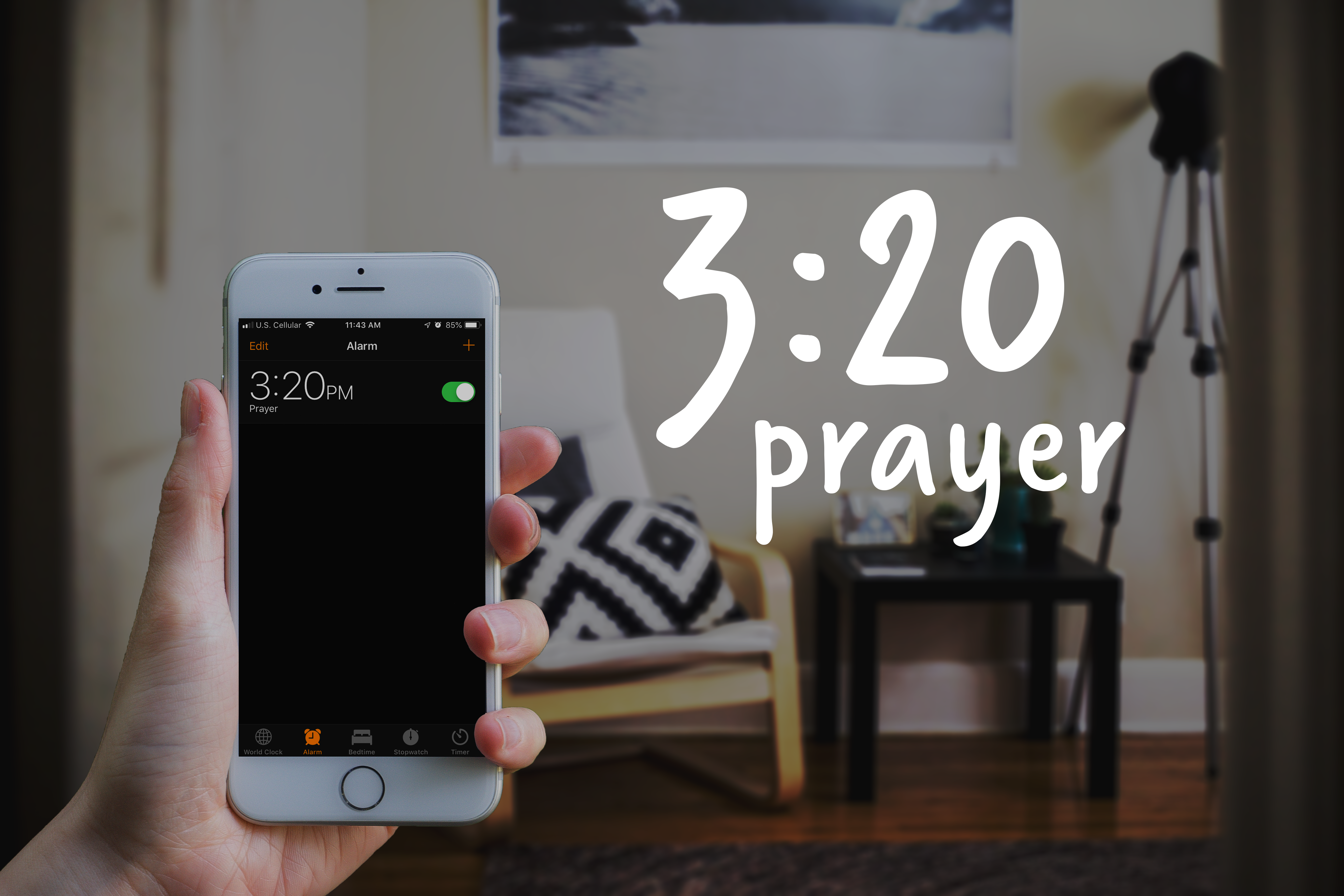 This Week at Trinity
Wednesday Night Meal: Join us at Trinity this Wednesday, February 6, for our Chili Cook-Off! Included on the menu (with chili of course) is chicken noodle soup, broccoli cheese soup, cinnamon rolls, fresh fruit, carrots/celery, and ice cream.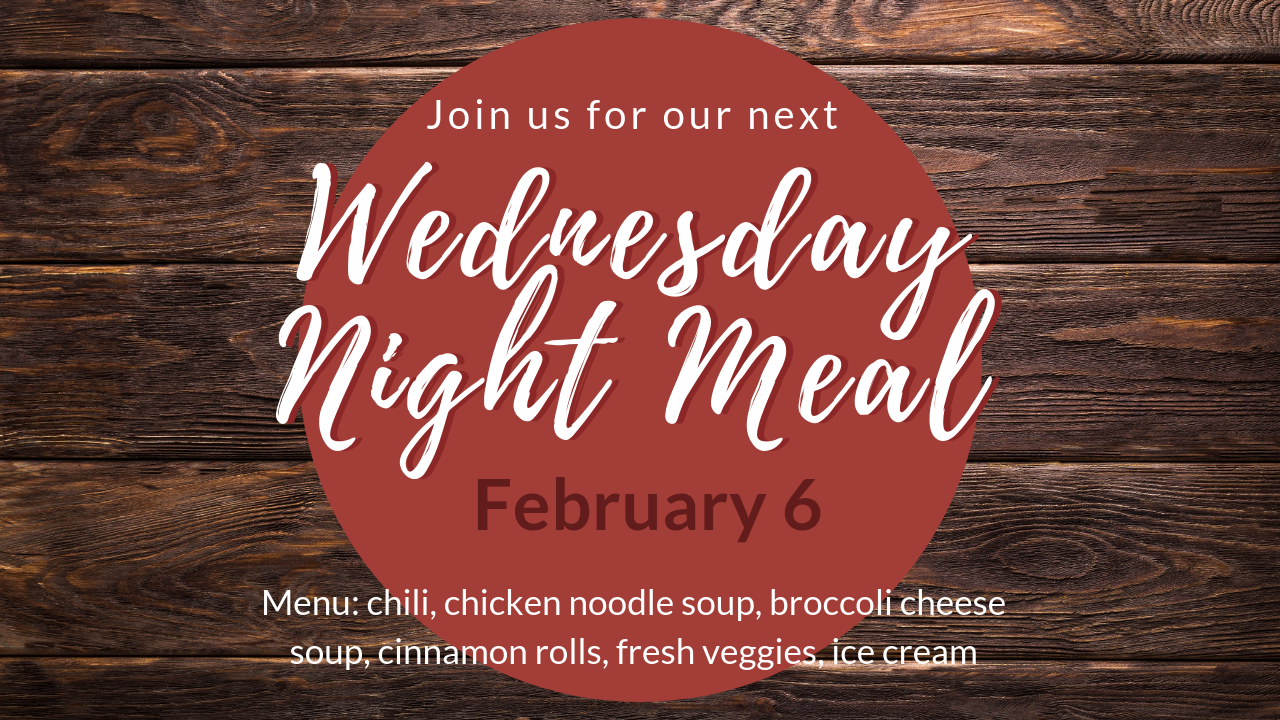 IF:GATHERING: 
Join our Women's Ministry at the 2019 IF:GATHERING 
February 8 (5:45-9pm) to February 9 (9:30-4:30).
This is a gathering of women from all backgrounds and walks of life to seek what it means to disciple a generation. This year's focus is on following Jesus in the everyday of life. Key verse: Proverbs 3:5-6. Register at: 
https://iforangecity.iflocal.com
Regional Ministry Feedback Meeting: If you would like to ask questions or give feedback about the potential enfolding between Trinity and First Reformed Hospers, join us for a feedback session on Sunday at 9:30am.
Upcoming Events
CenterPoint Worship: Join us at First Reformed Church in Sioux Center on Tuesday, February 12 at 8pm for a time of prayer and worship with people across the Northwest Iowa region.